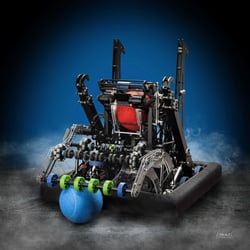 Circuit Check is proud to sponsor two local high school robotics teams. We love to see our next generation of youth learning and getting involved with innovative engineering.
The Maple Grove robotics team ended their season as finalists in the end of the season competition. The Becker robotics team came in 2nd place in the Great Northern Regional competition, and was able to compete in the first World Championships in Houston, TX.
Congratulations to both teams for a successful year.