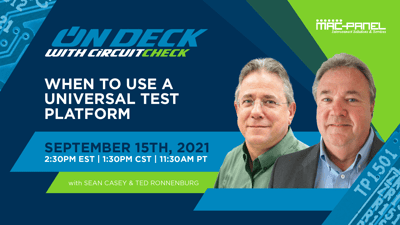 Circuit Check's Sean Casey and MAC Panel Company's Ted Ronneburg will join us for our next On Deck with Circuit Check podcast. Sean and Ted will discuss the various testing platforms. You will learn when it is best to use a universal test platform and what type of hardware, software and interfaces can be used.
Join us on Wednesday, September 15th at 1:30pm CST.
Click here for more information about MAC Panel Company.