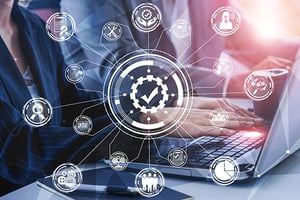 Circuit Check is proud to announce that our Quality Management System (QMS) is now ISO 9001:2015 certified. Following an extensive evaluation and auditing process, Circuit Check's QMS received this certification by meeting international ISO 9001:2015 requirements. Achieving this milestone demonstrates Circuit Check's commitment to providing quality products to our customers, and our ongoing investment in continuous improvement in every aspect of our business.
Chief Executive Officer, Chris Scorse remarked: "Circuit Check's strong reputation is built on our commitment to our customers, that we will deliver the highest quality test equipment and systems. Our ISO 9001:2015 certification further ensures that are our customers can depend on us to consistently deliver the best products available. In addition, it emphasizes our unwavering commitment to a culture of continuous improvement."
Circuit Check employs a diverse set of key performance indicators to drive process improvements that assure the conformity of our products and services to our customer's requirements and expectations.
During the past 40 years Circuit Check has built a tradition of excellence in providing its customers automated test systems and test fixtures for complex electronic products for the automotive, military/aerospace, medical, industrial, and computer networking industries.
Circuit Check is headquartered in Maple Grove, Minnesota with facilities throughout the United States, Canada, Mexico, Europe, Malaysia, and China.