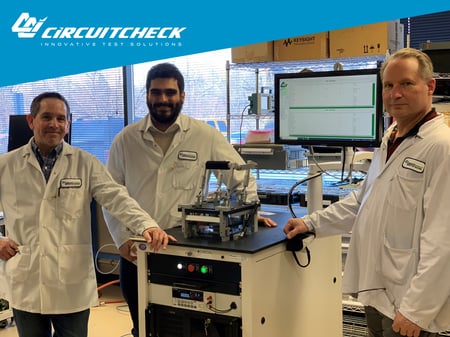 At Circuit Check, factory visits are always a great opportunity to tour our facility and meet the team that has been working on your test system/fixture. Last week, Circuit Check welcomed a long-time industrial manufacturing customer to our Maple Grove facility.

This 800 Series tester uses predominately GW Instek test equipment. The system is testing a high power solid state relay for a green transportation project, and will provide confidence in field reliability of this new product.
Our industrial customers need a test solutions partner to help solve some of the most complex test challenges. Circuit Check partners with these organizations to accelerate production testing and eliminate potential test risks and ensure the test system is built with the highest quality and reliability.
To learn more about how we work with the industrial market, click here.