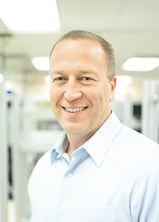 Greg Michalko has announced his retirement effective Friday, July 1, 2022. Greg has spent over 40 years at Circuit Check, in which he was President and CEO for 18 years. Greg joined Circuit Check in 1981 and, over time, has worked in virtually all areas of the business including Manufacturing, Engineering, Sales and Product Development. Greg led the Circuit Check team through the expansion of new product lines and enhanced customer relationships as well as the execution and integration of multiple acquisitions.
"Greg has been an integral part of the Circuit Check leadership team and we will miss his energy, work ethic, and exceptional knowledge of the testing industry. On behalf of the entire Circuit Check family I would like to wish Greg well and thank him for all that he has done for the organization." said Chris Scorse, CEO of Circuit Check.
Circuit Check is headquartered in Maple Grove, Minnesota with facilities throughout the United States, Canada, Mexico, Europe, Malaysia, and China.