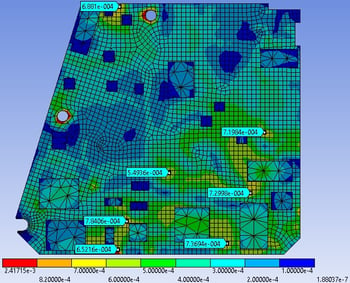 When: Thursday, June 18
Time: 10:00am-11:00am CST
Presented by: Neil Adams - Neil has over 25 years of experience at Circuit Check as the Product Manager for In-Circuit Test Fixtures Vacuum and In-Line. He has worked with numerous customers in finding a safe solutions to test their PCBA's.
The 1-hour long webinar will discuss the differences between our available board flexure processes and discuss which analysis is right for your circuit board. Neil Adams will present the following considerations:
Board flex analysis

Finite element analysis
Strain gauge testing
Attendees will learn the importance of FEA & strain gauge analysis, when it is important to consider testing, and which test to consider.
Registration is now closed. If you would like to watch the video of the webinar, click the button below.