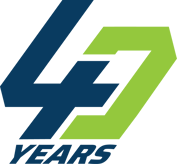 Circuit Check is celebrating its 40th anniversary as a leading edge provider of custom engineered test solutions to the electronics industry.
As we celebrate our 40th anniversary, we also celebrate new company leadership. Effective July 1, 2019, Chris Scorse is President and CEO of Circuit Check. Former President and CEO Greg Michalko has moved to a new position as Executive Director. Michalko joined Circuit Check in 1981 and, over time, has worked in virtually all areas of the business including Production, Engineering, Product Development, and Sales.
Company President, Chris Scorse remarked: "I am honored to take on this new role at Circuit Check, and am excited to lead Circuit Check through the next phase of its growth and development. Our 40th anniversary is a great achievement, and it was made possible only through the hard work and dedication of our employees, customers, and partners."
During the past 40 years Circuit Check has built a tradition of excellence in providing its customers automated test systems and test fixtures for complex electronic products for the automotive, military/aerospace, medical, industrial, and computer networking industries.
Circuit Check is headquartered in Maple Grove, Minnesota with facilities throughout the United States, Canada, Mexico, Europe, Malaysia, and China and currently has 250 employees.
Enter Circuit Check's Photo Contest
To commemorate our 40th anniversary, we would like to invite our customers to help us celebrate. Circuit Check has provided hundreds of thousands of fixtures and test systems throughout its 40 year history and we would like to see them.